The Invincible Project is located in the emerging gold district of Central Pilbara and is immediately along strike from, and hosted by the same stratigraphy as, Calidus Resources' (ASX: CAI) 1.495Moz Au resource which is currently in development.
Invincible hosts more than 12.5km of the Warrawoona Shear Zone – the mineralised trend that hosts the Calidus gold resource and which is mostly comprised in the Klondyke deposit. A recent soil survey completed at Invincible has identified a gold trend that extends for more than 5km over the Warrawoona Shear Zone, providing a compelling target for follow-up drilling.
The Invincible Project area contains multiple small artisanal workings including the historic Invincible mine, where 19.31kg of gold was mined at a grade of 1,380g/t Au. These historic workings targeted the near surface high-grade gold that is prevalent in the area.
BMG believes that the Invincible Project provides an outstanding opportunity for a new high-grade gold discovery.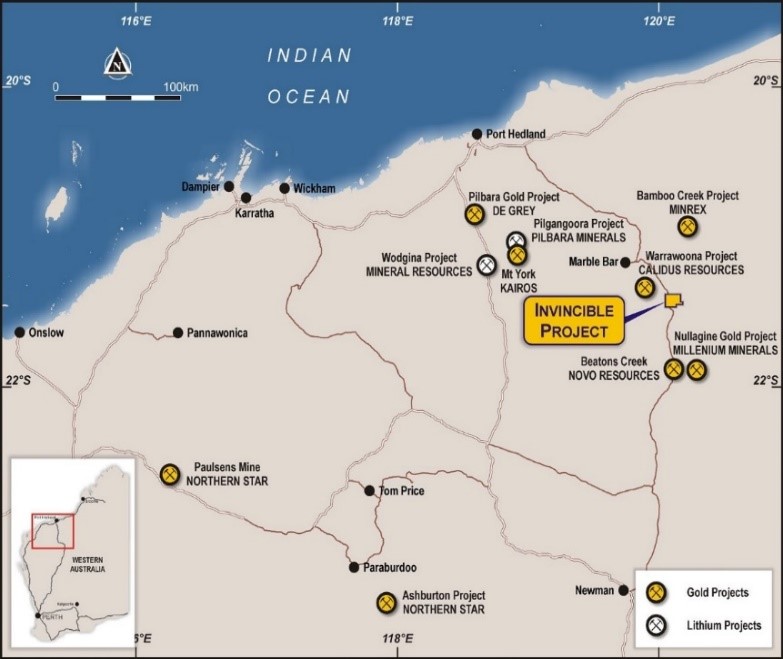 Location of Invincible Gold Project, Central Pilbara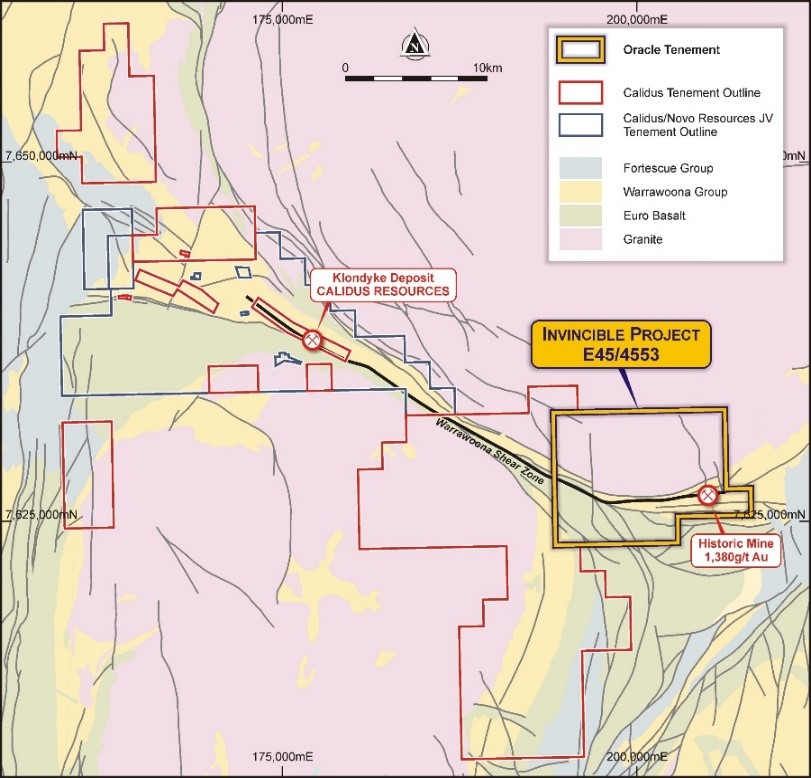 Invincible tenement located on mineralised trend hosting large Calidus resource