The Invincible Gold Project is located in the emerging Central Pilbara gold district and is immediately along strike from Calidus Resources' 1.495Moz gold resource, which is hosted by the same stratigraphy – the Warrawoona Shear Zone.
Soil surveys completed at Invincible identified a gold trend that extends for more than 5km over the Warrawoona Shear Zone and BMG has used geophysical and high-resolution digital terrain modelling to identify multiple high-priority gold exploration targets at Invincible, including the Pryces East Find, Pryces West Find and House Creek 3 prospects.
The project area also contains multiple small artisanal workings that targeted the near surface, high-grade gold prevalent in the region. At the historic Invincible mine,19.31kg of gold was mined at a grade of 1,380g/t Au.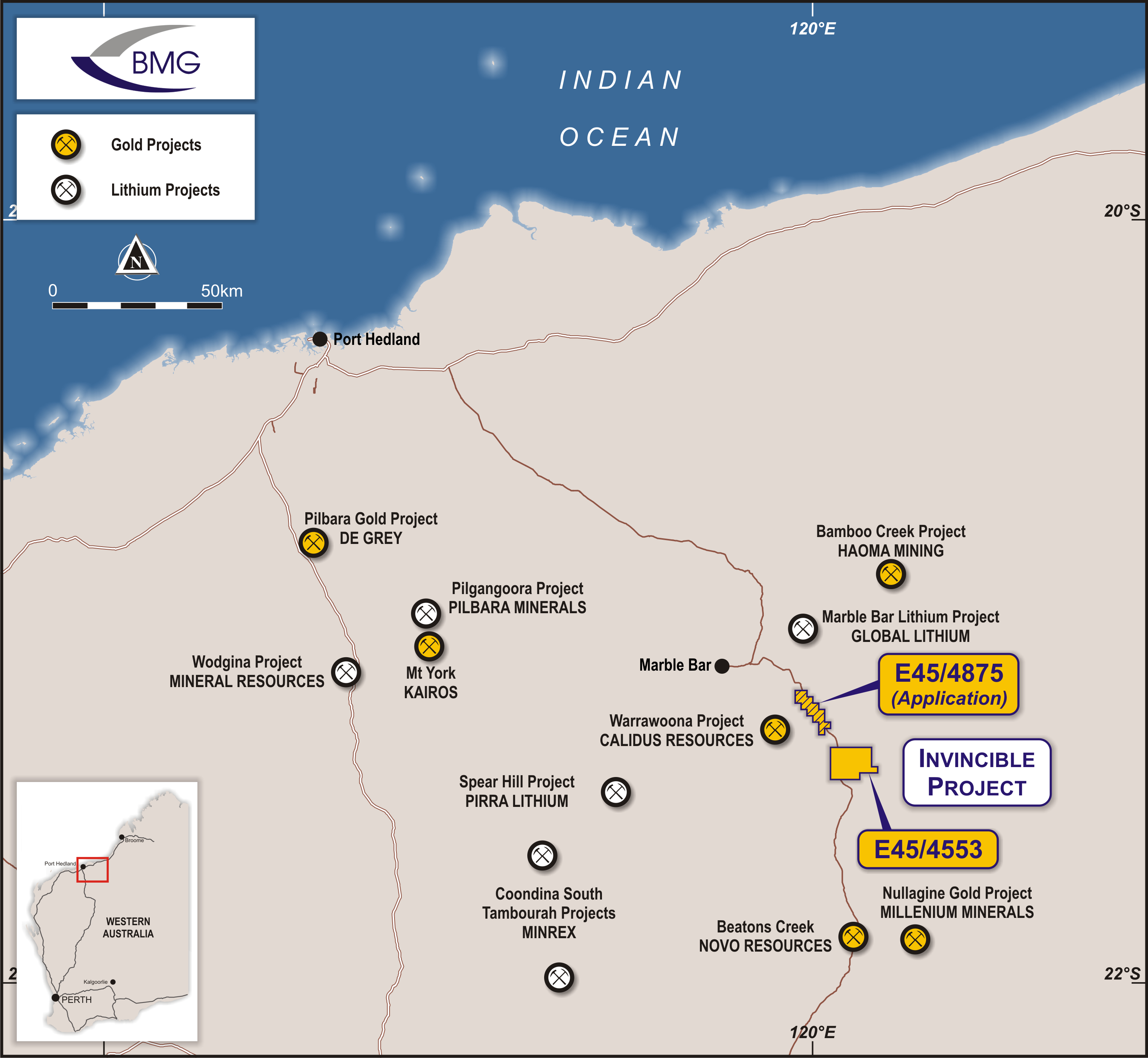 Location of Invincible Gold Project, Central Pilbara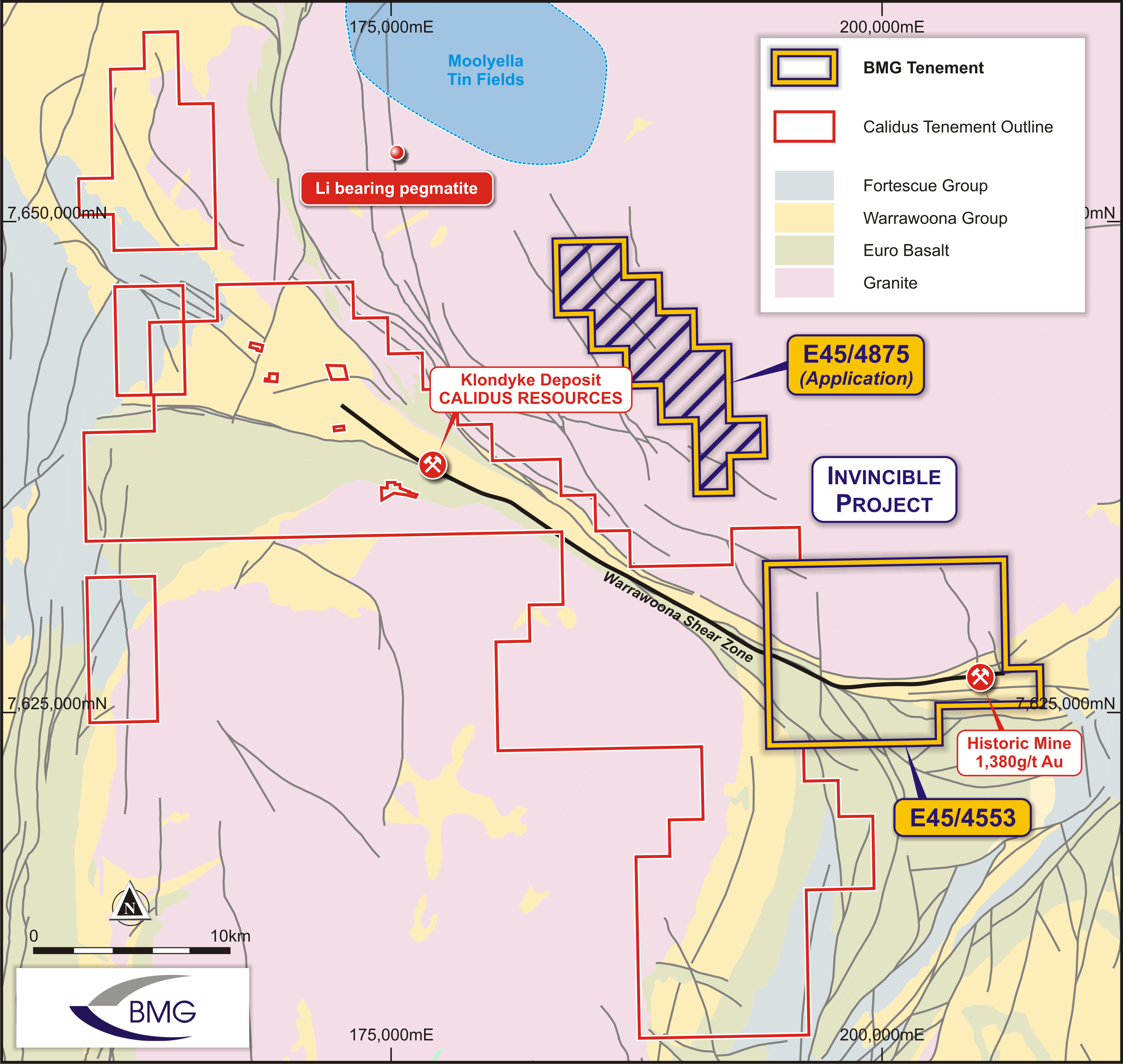 Invincible tenement located on mineralised trend hosting large Calidus resource