Bullabulling is located in the Coolgardie region – a lithium province of increasing significance with established gold heritage. Major lithium mines and projects in the region include the Mt Marion mine (71.3Mt @ 1.37% Li20) and the Pioneer Dome deposit (11.2Mt @ 1.21% Li20) of Essential Minerals. First RC drilling at the project confirmed LCT pegmatites, and a pipeline of targets for follow-up drilling.
Bullabulling has a combined tenure of 185km2 and is adjacent to the historic Bullabulling Gold Mine (+3Moz). The project hosts similar geology to Kangaroo Hills and Mt Marion Lithium deposits, with multiple lithium-caesium-tantalum (LCT) pegmatites mapped across tenure, together with gold occurrences.
BMG conducted a 20-hole RC drilling program in early 2023 and confirmed anomalous gold and lithium intercepts.
Priority assays included:
Poolmans prospect: 4m @ 2.37g/t Au from 53m (23BBRC019)
Ubini prospect: 3m @ 0.31% Li2O from 12m (23BBRC012) and 4m @ 0.16% Li2O from 13m (23BBRC016)
Historic exploration identified widespread pegmatite occurrences within the Project tenure, several of which contain lithium mineralisation assaying greater than 1% Li2O. Work undertaken by BMG prior to the RC campaign confirmed the LCT characteristics of these pegmatites through geochemical assay ratio analysis.
The presence of evolved mineral phases such as tantalite, cassiterite, amblygonite, zinnwaldite, lepidolite and spodumene, coupled with favourable textures, underlines the exploration potential of the system for economically significant lithium mineralisation.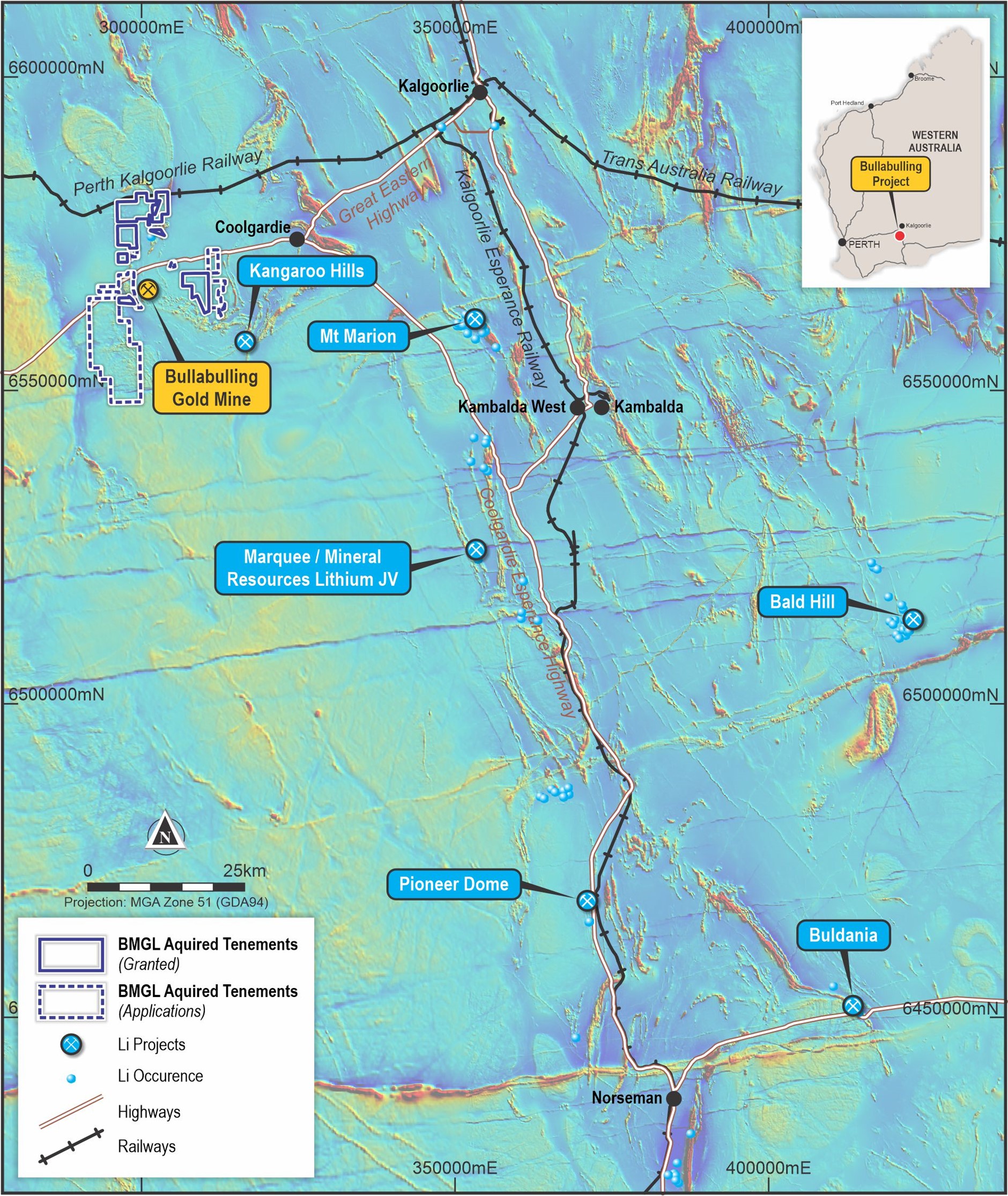 Regional Location of Bullabulling Project, including significant regional Lithium projects and historic Bullabulling gold mine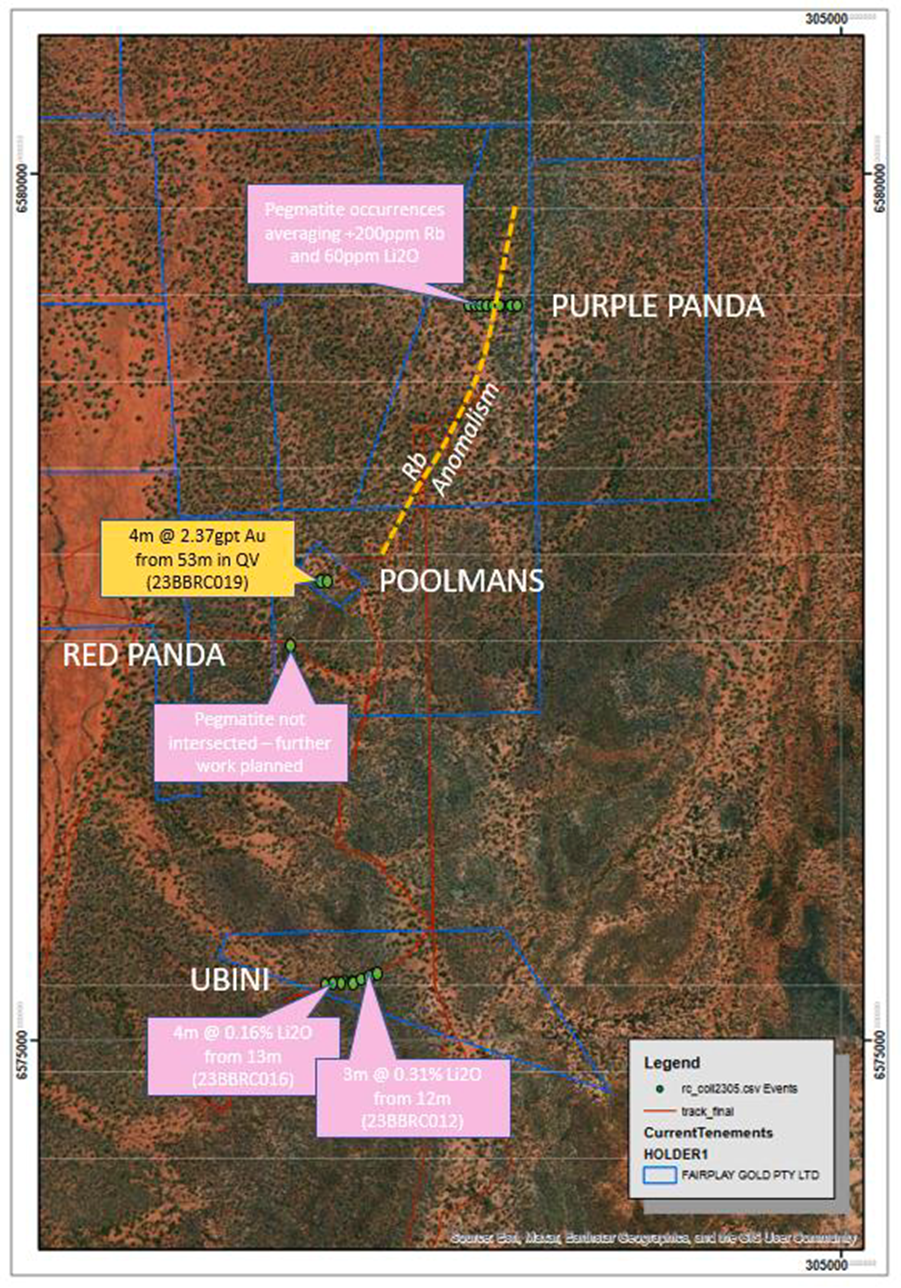 RC drilling (drill collars shown in green) undertaken by BMG at Bullabulling Project